Toolkit Seminar – Achieving cut through in a high spend category
---
Toolkit Seminar – Achieving cut through in a high spend category
Our guest speakers Shane Doyle, Core Media and Alan Kelly, Rothco will present and then answer your questions about:
"Achieving cut through in a high spend category – finding methods and platforms that cut through the clutter consumers experience now"
Talk Details
Shane Doyle is Strategy Director in Core Media and will give his unique interpretation of the exponential growth of clutter and where this is going.  He will examine what can be done and what you can control as this clutter is constantly changing.
Alan Kelly is Creative Director of Rothco probably Ireland's most successful agency at the moment and will share his views on how Creativity is our best weapon in breaking through the clutter.
AAI Toolkit training is open to non members at a nominal fee of €35 (plus booking fee) and is free to AAI members. 
All attendance registration and bookings can be recorded at  https://achievingcutthrough.eventbrite.ie
Questions about bookings can be sent to info@aai.ie .
Venue: Core Media, 16 Sir John Rogerson's Quay, Dublin 2
Biographies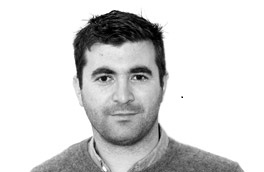 SHANE DOYLE
Strategy Director, Core Media
Shane's experience spans leading creative advertising agencies as well as independent strategic consultancy. He has spent over a decade working in strategic planning in Ogilvy & Mather, McCann Erickson and MCCP The Planning Agency. Shane has worked as the strategic lead for some of Ireland's most successful brands including Heineken, Powerade, Tayto, Jameson, RaboDirect, Bewleys, Smurfit Kappa and Icon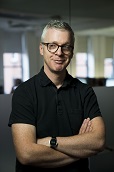 ALAN KELLY
Creative Director, Rothco 
Prior to his role at Rothco, Alan created award-winning work for Cadbury and Carlsberg at DDB, where he began his career.  He went on to become Creative Director at TBWA where he was responsible for writing iconic campaigns for McDonald's and Playstation – winning over 100 national and international awards on the way. Since joining Rothco as Executive Creative Director they have created Cannes Lions winning campaigns for client Daintree Paper, and 'Join Our Team' for the Irish Defence Forces all in the last 12 months.
He has always loved being a Copywriter but after becoming ECD at Rothco he has discovered that he is good at something else too – hiring brilliant people.  His team are testament to the phrase – always hire people who are smarter than you
When?
Tuesday 28th February 2017 at 8:15am – 10:00am