Toolkit Seminar – "We need to talk about content"
---
Toolkit Seminar – "We need to talk about content"
The rapid pace of change in digital and online advertising is the focus of our September and October Advertisers Toolkit seminars #AAIToolkit. Exploring the surge of brands creating content for online engagement, our October seminar on Tues 25th October 2016 8.15 – 10 a.m. is entitled "We need to talk about Content".
256 Media's work won the Best Branded Content Campaign at the global Content Marketing Awards in 2016.
"WE NEED TO TALK ABOUT CONTENT"
Karen Hesse, Managing Director of 256 will kick off the session by introducing the content marketing perspective and explaining why the difference between content marketing and advertising holds the key to content success. She will look at some of the key problems with content marketing and share the concept of COPE on a ROPE (Create Once and Publish Everywhere on Rented Owned Paid and Earned media) as a means to optimise content across channels.
"HOW TO GET CONTENT MARKETING RIGHT"
Adrian O'Farrell, Head of Client Services at 256 will Question how effective content marketing really is in the B2C and B2B environments? He will reveal The 7 Deadly Content Marketing Sins brands need to avoid and outline the keys to creating your own content machine.
"CASE STUDY – HOW TO CREATE AN AWARD WINNING CONTENT CAMPAIGN"
Karen Hesse will explain how to create an award winning content in 5 easy steps illustrated with a client case study that won the 2016 Best Branded Content Campaign in the global Content Marketing Awards.
"ROI INSTEAD OF IOU?"
75% of marketers are planning to increase their content spend in the next 12 months. But what's the real value of earned media for your brand and is it worth the investment? Greg McLoughlin identifies the key metrics you should be tracking across your content creation and how to quantify earned media value.
AAI Toolkit training is open to non members at a nominal fee of €35 9plus booking fee) and is free to AAI members. 
All attendance registration and bookings can be recorded at https://2017trends.eventbrite.ie
Questions about bookings can be sent to info@aai.ie .
Venue: Core Media, 16 Sir John Rogerson's Quay, Dublin 2
 Biographies: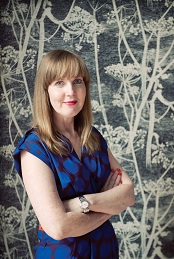 Karen Hesse, Managing Director
Karen Hesse, Managing Director, 256 is a multi-award winning journalist and publisher of consumer titles House and Home and Confetti. She is founder of Ireland's first content marketing agency 256 which has just been named as one of the top 5 content marketing agencies in the world. Karen's works with clients to shift brand mind-set and skills-set to thrive in the new content eco-system.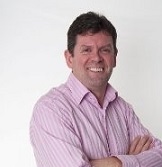 Adrian O'Farrell, Head of Client Services
Adrian has worked across most marketing disciplines including ad agency, client side, had his own below the line agency, field marketing, media owner and has won numerous awards along the way – NNI, APMC and EFSP, Media Brand of the Year, CMA – so he is well positioned to understand the effectiveness and role of content in the marketing mix.
Adrian is passionate about creativity and strategy. He is an experienced workshop facilitator and believes strongly in getting the fundamentals right in order to achieve success in content marketing.
When not contemplating content, Adrian can be found hitting tennis balls into a net. Or out. But mostly the net.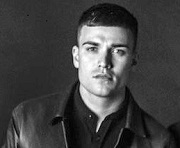 Greg McLoughlin, Digital Marketing Executive & Inbound Strategist
After years as a touring musician around Ireland and the UK, Greg understands the importance of engaging and retaining an audience through the power of content. Along the way he qualified in Digital Marketing and Strategy before working for Muzu TV, staying close to his musical roots.
Greg has been with 256 Media for 18 months, during which time he has excelled in assisting brands to increase their conversions by helping them to fully understand their audiences and the buyer journey. He has developed a passion for helping clients accurately quantify the return from their content and efforts. Greg specialises in using social media as a robust lead generation platform for businesses. He also uses bespoke content assets through inbound software (HubSpot, Marketo) to increase traffic, SERP ranking, qualify leads and, ultimately, convert.
And he's very handy at karaoke at the Christmas party.
When?
Tuesday 25th October 2016 at 8:30am – 10:00am