Advertising delivers powerful economic benefits across the European Union
---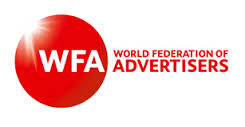 The main conclusion is that, on average, 1 Euro spent on advertising generates 7 Euro to European GDP.

Additionally, it has been established that advertising supports almost 6 million jobs in the EU, equivalent to 2.6% of all EU employment.

The research also highlights that advertising provides personal and social benefits by funding or part funding media services. Advertising ensures that people benefit from news, entertainment and communications tools at a reduced cost or even for free across the full media spectrum, on TV, on the radio, and online.

Our main objective is to leverage the research results in order to call on regulators to agree a moratorium on further restrictions on advertising. For instance, in Brussels, the industry is faced with proposals for new advertising restrictions in the context of the revision of the Audiovisual Media Services (AVMS) and ePrivacy Directives. Below you'll find links to the full report, the executive summary, the infographic, and the press release.