AAI Statement on Public Health Alcohol Bill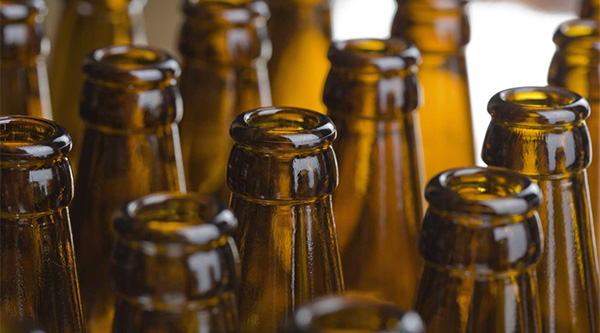 ---
The Association of Advertisers in Ireland believes that we need policies and codes which strengthen the advertising sector – for brands, for media, for agencies and services.
It's hard to think of a more high-profile business than advertising. Perhaps that's why advertising is never too far from debates surrounding society's problems. According to some of its' critics, advertising encourages alcohol abuse. We don't shirk this topic, but we believe that the freedom to advertise, within a clear and responsible framework, is good for people, good for business and good for the economy.
The AAI supports a reasonable, sustainable and viable climate in which it can operate and contribute to Ireland's economy and society. To do that, we like any other industry, rely on stakeholders to work with us in a spirit of partnership.
The proposed Alcohol Bill purport to target the misuse of alcohol, but the provisions that are contained in these instruments lack focus and an evidence base for their effectiveness. The concern from the AAI is that these measures will have little influence on reducing the harmful consumption of alcohol, but will have a substantive, negative impact on the domestic broadcast, Out of Home and Print media industries. We repeatedly asked the Government to address this lack of evidence given the severity of the proposed restrictions. Nobody responded.
We are also conscious of the negative implications for the production industries, printing companies, photographers and people working within advertising/service agencies.
The Association of Advertisers in Ireland is aware that these proposals are very similar to the Loi Evin type restrictions on content. The Loi Evin law was introduced in France in 1991. It was named after the French Minister for Health, Claude Evin, under the presidency of Francois Mitterrand.
This Loi Evin law has been widely criticised in France for being highly difficult to implement. In fact, its rules on the content are based on building a separation between "advertising" and "information/content". As you can imagine, the boundaries between both notions are extremely vague.
Was it successful?
That's the interesting bit of the equation.
When the Loi Evin Law was voted, the government claimed its main objective was to reduce alcohol related harm, especially underage drinking & binge drinking. Figures from the 2011 ESPAD report (the European School Survey Project on Alcohol and Other Drugs, i.e. the most authoritative public & state-funded study on underage alcohol consumption mandated every four/five years across the EU) show that:
– 67% of the French population aged 15 years old consumed alcohol in the past 30 days prior to the study, which places France 10% above the EU average (57%);
– 44% binge drunk in the past 30 days prior to the study, which places France 5% above the EU average (39%);
– The use of any alcoholic beverage during the past 12 months has increased from about 70% in 1999 to about 80% in 2011 (see p. 127 of the report).
– The Proportion which reported having had five or more drinks on one occasion during the past 30 days increased from about 35% in 1999 to about 45% in 2011 (see p. 133 of the report).
It clearly hasn't had any effects on the underage consumption & binge drinking, which continued to grow over the past years.
Per capita consumption is higher in France (13.25 litres) than in the UK (11.54 litres) – there is no ban on advertising in the UK.
In France, the levels of young people binge drinking has increased despite ad restrictions.
The three other most authoritative studies (ESCAPAD, HBSC & Baromètre Santé) state the socio-economic background as well as the family situation (parental example) as the most influential factors when it comes to underage drinking, followed by peer pressure.
Norway & Italy
There is strictly no advertising allowed in Norway and consumption is steadily increasing.
In Italy, advertising is permitted and self-regulation operates – consumption is decreasing.
World Health Organisation Review of Alcohol Policies in 17 OECD Countries
(WHO – Juhani Letho. Approaches to alcohol control policy – WHO Europe publications – 1995.)
Ad bans = no decrease in alcohol consumption or alcohol abuse
Ad bans not effective in reducing alcohol harm
A combination of proportionate legal framework and self-regulation is a more appropriate response to concerns.
Summary
The Alcohol industry has behaved very responsibly in the marketing communications of their brands. They established Central Copy Clearance Ireland, trading as CopyClear in 2003. This is a unique organisation and is the only one of its kind operating in Europe. The essence of this service is that a brand advertisement will not be broadcast or published unless it has been vetted by CopyClear in advance.
As a result of this initiative, there have been minimal advertisements found to be in breach of the Advertising Standards Authority Code over the last 15 years.
We believe that everyone should play their part. The industry must act properly. Governments must legislate fairly. Consumers must behave responsibly.
Advertising is not the cause of alcohol abuse and it should not be penalised in this fashion.
These new watershed restrictions will affect Irish TV and radio stations so this advertising spend of €7million per annum will simply be reallocated to UK broadcasters who have reach in the Republic of Ireland. These UK "opt-out" channels do not supply any public service value at all to the Irish viewer. Irish Broadcasters have experienced 9 years of depressed revenues, have cut costs considerably and have been hard pressed to maintain Irish programming output. There is little or no room for further cost cutting and the loss of additional revenue is almost certain to directly affect Irish programming output and employment.
Further restrictions in Out of Home and Print media will also compound the problems of depressed revenues experienced in these sectors and will ultimately put more Irish jobs at risk in the not too distant future.
From an advertising perspective, the Association of Advertisers in Ireland do not consider that Government are legislating fairly in this regard.
The Loi Evin has not been proven to be effective in France. There is absolutely little or no evidence based data to suggest that these advertising restrictions will successfully address the alcohol misuse issue in Ireland.
And it is important to highlight that Digital Media is not included in this bill and this is the only sector that has been consistently recording double-digit growth over the past 10 years.
Back in March 2015, during an "open discussion" in the Dail, the AAI pleaded with the Joint Committee on Health and Children to consider the implications for the advertising industry when developing this bill – to employ a common sense approach and to bear in mind that advertising is NOT the cause of alcohol misuse.
We said that we supported measures than can be fairly assessed, can be effectively monitored and will have a positive impact, but not just a random selection of measures – or "measures for the sake of measures".
This bill is not effective, will not result in any progress, will put jobs at risk in the advertising sector. Whilst the Government might think that they are "ticking the appropriate boxes", the bill simply lacks common sense. Back in 2015, when commenting on the proposals on the advertising, we asked the Joint Committee, "what are these proposals likely to achieve in your efforts to protect children and reduce the level of alcohol misuse"?
We will await the outcome.
Barry Dooley
Chief Executive
October 5th, 2018