Interview with Jess Felton, Executive Producer, Whirligig @ Windmill Lane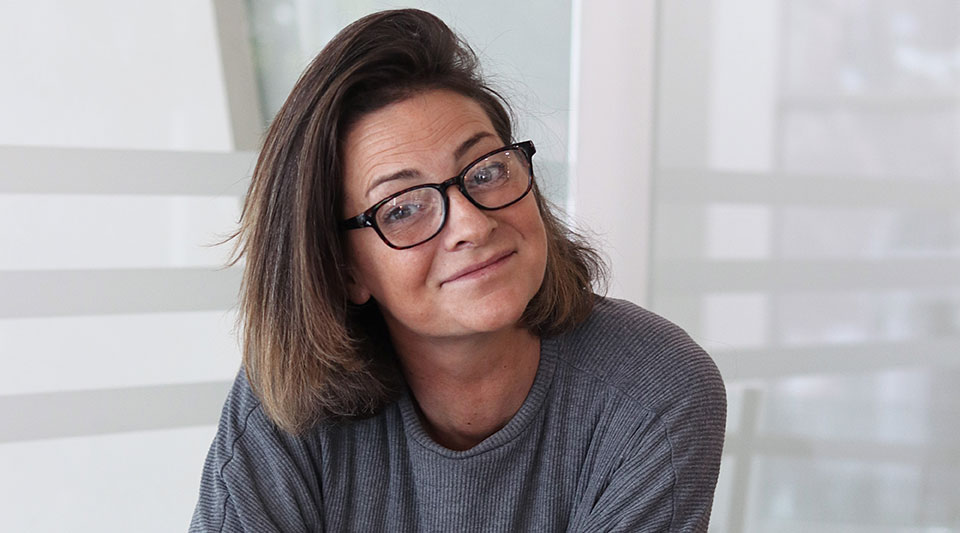 ---
While a lot of us are still adapting to remote working Whirligig @ Windmill Lane were well prepared thanks to their quasi-remote model. We sit down with Executive Producer Jess Felton to talk about how and why Whirligig was established, the creative possibilities around remote working and where the advertising industry goes from here.
What is Whirligig?
Whirligig was established 5 years ago under the Windmill Lane group umbrella. The idea was to create an open platform for creatives to have access to illustrators and animators, to add to the world-class post-production and VFX services Windmill is known for. Over the last few years the roster has grown hugely to include Immersive Technology, Music Composition and Sound Design. Windmill has always been a creative hub and the Whirligig initiative was a logical creative extension of that.
How have you been dealing with the Covid crisis?
Whirligig has always been a quasi-remote model and a lot of the Windmill services transferred over into remote working quite well. So we were in good shape to adopt all that for Lockdown. Our Artists are down the road and scattered all over the world so before this whole Covid lark kicked off we were Covid ready. Earlier this year (and utterly pre-Covid) we managed a production for a large multinational with the brief coming from European HQ, Animation from Dublin 8, voice over from New York. 4 people were across the project and not one of them met throughout, sad as it sounds! The project was delivered on time and on budget.
The Covid crisis has impacted us all, what are you seeing on the ground?
One positive outcome of Covid is that it has accelerated changes in the way we work. Be it in Pyjamas or Debs Dresses. Clients who may have shied away from remote working have been forced into it and have been pleasantly surprised and, even, impressed. We are finding that some of the most interesting possibilities for the Covid era – both creatively and technically – are in the Immersive area, in creating communal experiences in a time of social distancing. For example, Whirligig started a relationship with creative production studio Algorithm last year. Our first project with these immersive experts was for IPUT and Culture Night last year where we came together with their creative and tech expertise to produce a projection mapping experience.
This is a really interesting virtual art set installation that ran in May. All our local larger venues are lying empty so these spaces could be used for similar and, dare I say it, branded experience.
We are currently collaborating with Algorithm on some very exciting installations for later on this year and, while I can't talk about any specifics, they will involve massive screens, projection mapping and light shows. We will also hopefully be bringing in our wider roster for content creation for some of these installations.
Rob Torrens

Mark Conlan

Fatti Burke
The beauty of how Algorithm work is that they were pretty much socially distancing before it became a requirement. But now they, like us, have stepped up protective wear and sanitisation and creative meetings are now via video conference.
So far we've found it to be a fantastic collaboration, with really interesting possibilities. The mix of Algorithm's knowledge in technical production and their boundless creativity combined with the Windmill and Whirligig production and project management experience has delivered some really interesting projects.
So, apart from the new creative possibilities around remote, are you seeing a shift in perspective too?
COVID 19 is accelerating the shift from "me" to "we", throwing these two priorities into stark relief. Everyone is being forced to redesign their lives for the sake of others and their community. Meaning we will see a lot more collaboration between clients and studios going forward. Both parties working together to figure out what is the best work they can create under the circumstances.
Buying things has become physically harder and buying for the sake of having is considered frivolous and pointless. So people should invest in longer format projects and not just one night pop up events and spectacles. Let's talk about how we can move towards doing installs that can be enjoyed over a longer period and still have that WOW factor.
So what's next in Advertising?
The Advertising Industry adapted quickly to turning around animated or self filmed commercials in response to the rapidly changing landscape. We've been working on some of them and solving production challenges that we never knew existed.
It has to be said that some COVID fatigue is setting in and I know many agencies just want to get back to making interesting and impactful messages. Standing out now is more important than ever. A lot of ads are now being done with remote filming and we've worked a lot with Jonny Speers on his remote self shoot productions, particularly the Aldi self-shoots or Three Ireland 'Monsters' ad
We're kinda remote shoot and post-production experts. And with no news just yet on when we can all start to shoot, we think we'll see even more creative approaches to this. I think there's another opportunity to push the creative and technical even further now with Immersive. From the work we've been doing with our partners in Algorithm, as well as the range of illustrators, animators and music composers on our slate we see a huge range of possibilities for immersive activations, whether that's a drive-in LED light installation, a drive-through LED Tunnel, Projection Mapping on iconic buildings or building a giant talking mask. People are definitely looking for that communal experience, while also making sure social distancing is being covered off, and something like this offers that communal experience, as well as a ton of organic content for social.

Jess Felton
jess.felton@windmilllane.com
01 6713444
087 364 9923