Making Better Marketing Decisions, with Paul Dervan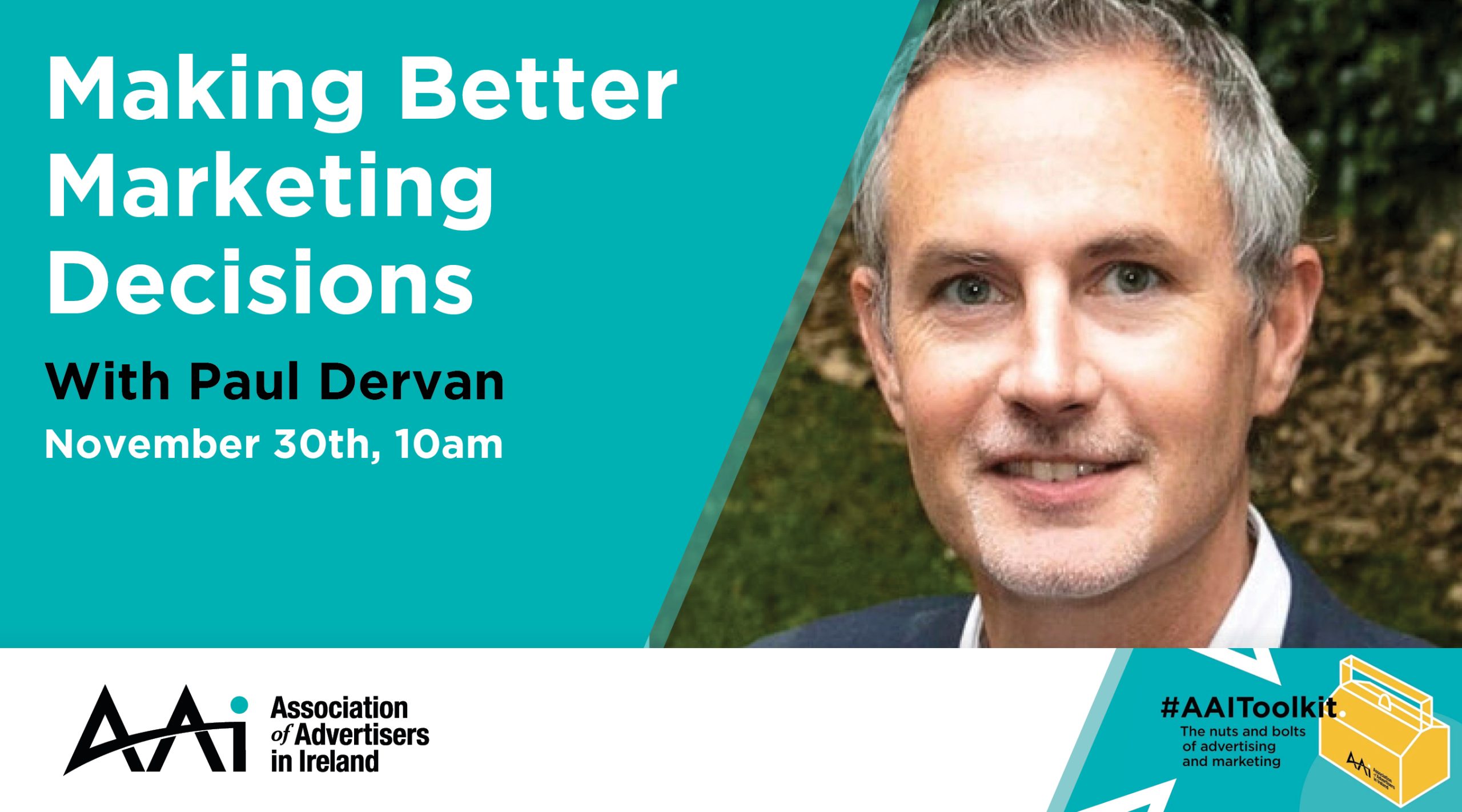 ---
In many ways, advertising is about trying to predict how our communications will influence future consumer behaviour. Predicting this successfully is very difficult. In this fascinating webinar – Paul Dervan shared insights on how to make better decisions in advertising – based on the mistakes he has made, the lessons learned and insights from the global experts he has tracked down and quizzed on effectiveness in marketing.
Paul is the author of 'Run with Foxes – Make Better Marketing Decisions' and also the CMO for Ireland's National Lottery.
Over the past 20 years, Paul has held numerous leadership marketing positions in various companies. Previously he was the Global Brand Director at Indeed, the world's largest and fastest growing job site, with over 250 million visitors every month.
He also started a Marketing Campaign Lab, where he created and tested hundreds of marketing experiments in America, Europe, Australia and Asia. Before that, Paul was with PokerStars, the world's largest online poker brand, as Creative Director for their Full Tilt brand. Prior to that Paul was Head of Brand for O2 in Ireland and Brand Director for Telefonica Digital.