October Toolkit Event – Life's a Pitch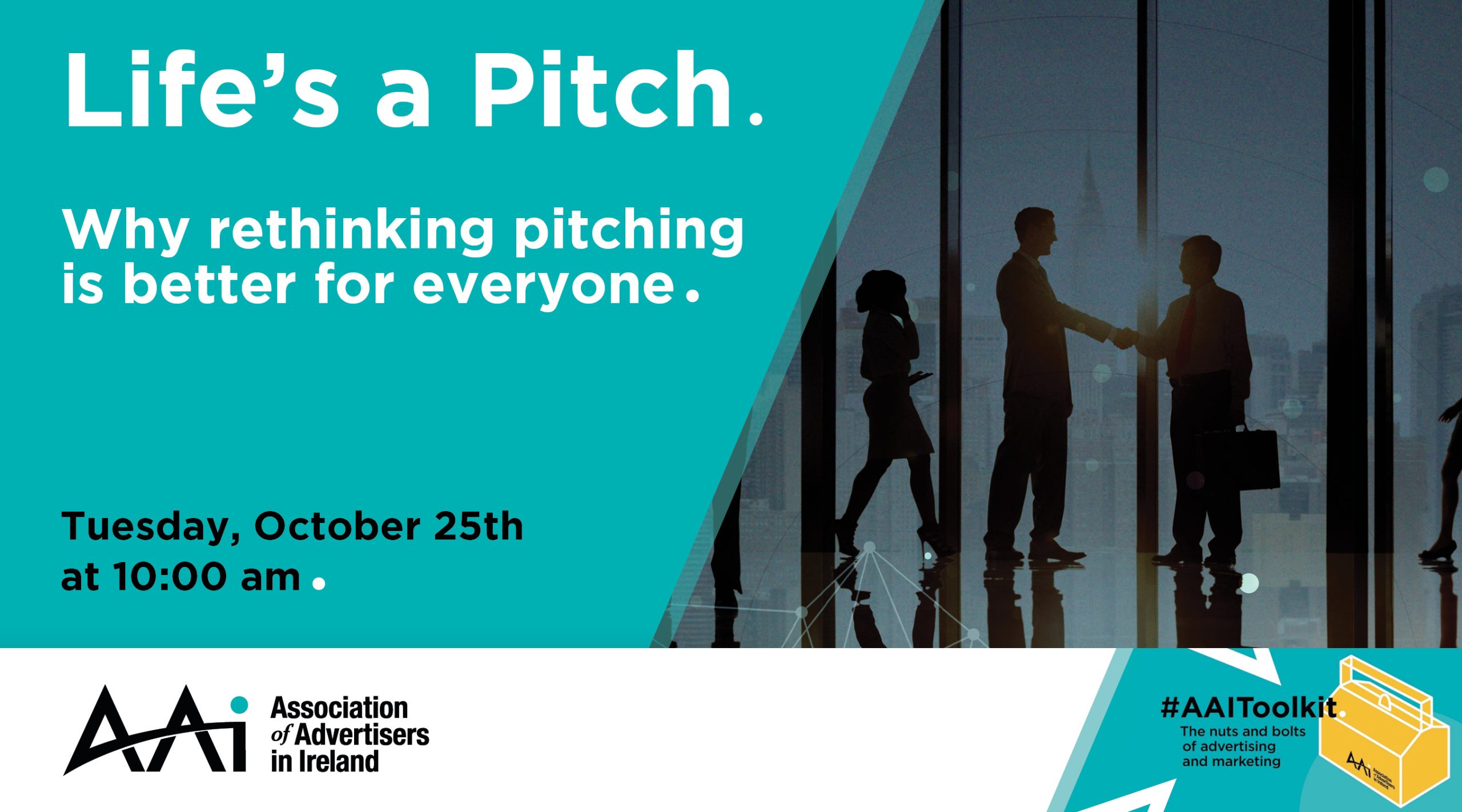 ---
We are delighted to be hosting a very exciting in-person Toolkit session on Tuesday, 25th October.

LIFE'S A PITCH.
A client and agency discussion on why it doesn't have to be this way, and how to minimise business disruption for your organisation in the creative agency pitch process, with tips on how to get the best partner.

Date: 25th October
Time: Tea and light refreshments – 8:45am
Seminar – 10am

Location:
Dentsu Ireland
Two Haddington Buildings
20-38 Haddington Road
Dublin 4
DO4 HE94

Registration: Here.
AAI Tuesdays Nuts and Bolts of Advertising brings a fresh look at everyday topics and includes inputs from across the industry. These seminars are part of the AAI Advertisers' Toolkit, an initiative to help advertisers and marketers keep up to date on important advertising topics and useful marketing questions.

The panel includes:
Sandra McGarry, Procurement, Three Ireland
Jeanne McGann, Head of Marketing, Nissan Ireland
Pat Stephenson, Founder, Chief Relationship Officer, Boys & Girls
Damian Hanley, Creative Director, In the Company of Huskies
Catrióna Campbell, Partner & Managing Director, The Public House
Moderated by Chloe Hanratty, Head of Strategic Planning, Publicis Dublin