Upcoming Webinar – "Look back, look forward" The Nielsen 2022 Ad Spend Review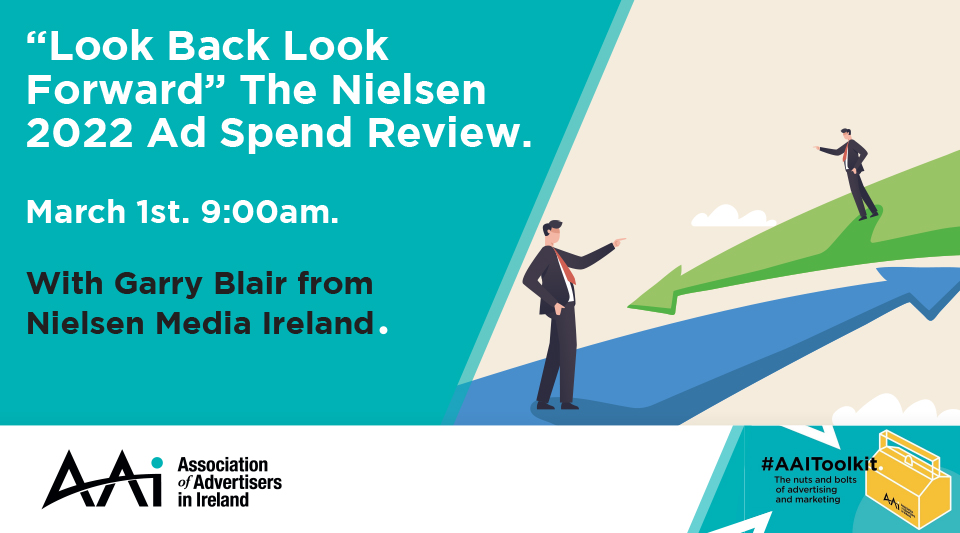 ---
We are delighted to welcome Garry Blair to take part in our next Toolkit session on Wednesday March 1st at 9AM.
Date: March 1st
Time: 9am
Location: Online
In this session, Garry will look back through advertising spend in 2022 and look forward to some key category insights and trends to watch out for in 2023.
Register below to join us on March 1st for what should be a very interesting toolkit session.