Governance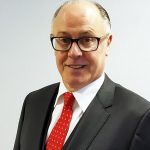 Barry Dooley, AAI CEO
As a lack of transparency threatens to divide the marketing ecosystem, we must be a source of collaboration and unity. As policy-makers seek to restrict our activity, we must showcase what is great about our industry. As people call marketing into question and block us out of their lives, we must champion customer-centric connections which offer real value.
As a channel for advertising and marketing peers who create impact for their brand, we bring members into relevant and up to date industry conversations. While well-known for #AAIToolkit we also provide a private network for members including our online forum and person-focused AAI Access. Our size is a major asset facilitating us to fully get to know our member companies' marketing teams.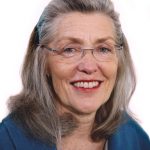 Catherine Bent, Hon. Secretary
AAI Council
The organisation is governed by a Council consisting of 15 elected member company representatives.
The AAI Council meets on a quarterly basis.
Constance Balsamo
President
Diageo
Camille O'Flanagan
Vice President
Barry's Tea
Catherine Bent
Honorary Secretary
LR Suntory
Claire McCarrick
Irish Distillers
Dervilla McGarry
Lloyds Pharmacy
Cathal Deavy
Tesco Ireland